Snow Leopard Werecat Barney
Prinx
I want... Barney tf kink scenario
Eggnog
Go on
Prinx
Well I don't know what to turn him into
Nico
I'm here and listening and turning my brain gears
me @ myself: don't say dragon
L
I think what he should turn into should depend on the method of his transformation.
Eggnog
Hmmmmmmmm
Nico
somehing large and fluffy
Prinx
sees Barney: ah yes a new toy for me to throw around
Werewoof?
Eggnog
Werewolves are always hot tbh
Nico
were-something
hmmmm!!!!!!
Prinx
Werewolf feels too generic for me as much as I love werewolves
My brain is not sparking
Eggnog
Yeah were something else
Nico
yeah I feeel that
I'm so partial to werecats but I feel like it doesn't fit
Eggnog
Idk why but big fucked yo were bat
L
Bat?
Bat?
Fluffy flying foxes.
Fluffy flying foxes.
Nico
wererabbit /hj
Eggnog
Yeah
Flying foxes are cute
Nico have you seen that Wallace and gromit movie where Wallace become a Were Rabbit?
Prinx
Dhagsghahaha
Nico
that's what I was referencing lol
Prinx
Werecat...
Eggnog
I dunno if Americans see the yearly reruns of Wallace and gromit movies or not
Nico
as cute as a big bat monster would be I kinda want him to have the pred instinct bc I'm diseased
Prinx
We're all just horny
Nico
pred instincts. sexy
Eggnog
That's fair n valid
L
I had were raptor Gordon at one point. Why not something prehistoric?
Eggnog
Were mega fauna
Nico
werecheetah- barney gets intense nyoomies
Prinx
Were smilodon
Eggnog
Giant sloth man
WerenSabet tooth tiger
L
Thylacoleo? It was a hyper predator.
Basically a marsupial lion.
Prinx
I don't know enough about it to make up wild nonsense
Nico (pic of snow leopard)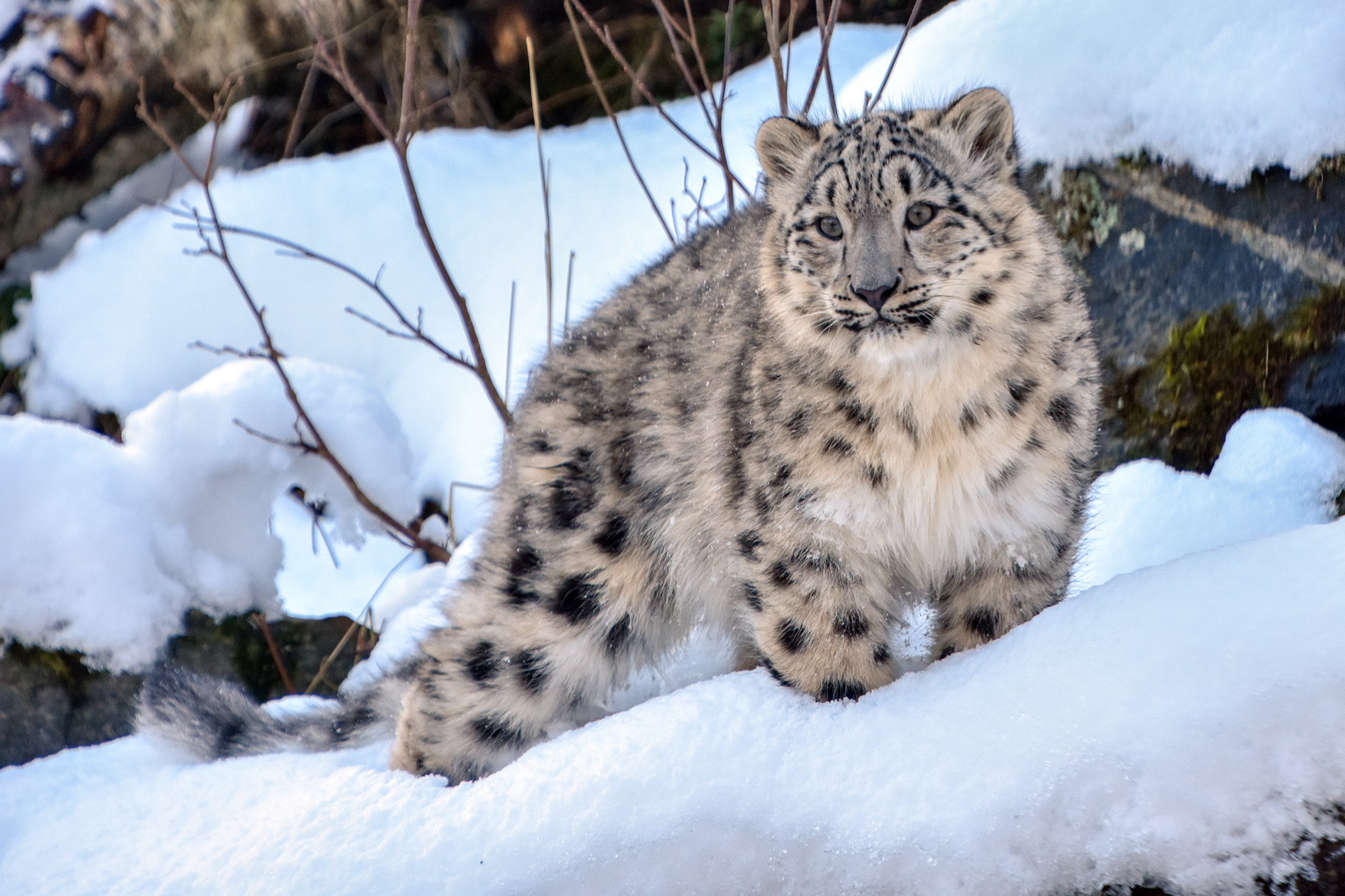 Prinx
FLOOF
Eggnog
Chonk
Nico
https://global-uploads.webflow.com/5b44edefca321a1e2d0c2aa6/5f0fa53a6b3dcddda208b567_Dimensions-Animals-Big-Cats-Snow-Leopard-Size-Comparison.svg
actually they're super small fuck
wait- who gives a shit
Prinx
Can be monster snow leopard
Eggnog
What about those feline fuckers with the huge fluffy paws
With the long ear tips
Uh
Lynx maybe?
Prinx
Barney is out jogging and sees this snow leopard or lynx and tries to befriend it like a somft idiot, gets chomped
Eggnog
Hahahaha
Nico
damn if it was that easy to become a werecat I'd've done it years ago
Prinx
Gets all his shots at the doctor afterwards but
It was not a regular cat
L
Even if you don't want to use it I Wanna send a video about thylacoleo, so I'll put it in media chat.
Eggnog
Black Mesa escaped experiment
Prinx
Damn these cats are baking out in the desert I feel bad for them
Eggnog
Bdbdbd
Maybe he's uhhhh posted in some artic black Mesa outpost idk
Prinx
Or during HL2 timeline... teleporter malfunction
Eggnog
Yeah
Sequintial
They forgot to take the cheetah out of the machine zjajjznz
Prinx
Gordon shows up after 20 years and his friend/boyfriend/crush/depends on what you like, is a werecat with big bappy paws
Eggnog
...
Prinx
Full moon is full monster cat form, new moon is full human form, in between is partial increasing in cat-ness towards the full moon
Eggnog
Wasn't there a cat incident mentioned in hl2? Never said it was a house cat
L
And they are in Russia.
Nico
ukraine in hl2
Prinx
That's not as northern
L
Ah.
Prinx
Still good to be a fluffy guy
Nico
still more north than black mesa tbf
L
I thought it was Russia because all the text on signs and stuff in alyx.
Chell
They use the Cyrillic alphabet
L
I was unaware of that.
I don't know a lot about that part of the world unfortunately.
L
Well I looked it up, they normally live in mountainous regions of asia. They even live in a little bit of Russia. It's not too much of a stretch that they accidentally teleport barney into a snow leopard that's been scared away from home by combine activity.
Prinx
Yesss
Big fuzzy man
Nico
Prinx
Cuuuute
What about a lil bit of Barney haircut on him?
The ultimate goal: werecat Barney smooshing his cheeks against Gordon
Eggnog
Cute
Prinx
furiously googling "can snow leopards purr"
YES
L
Can they?
Prinx
Yes
They can't roar but they can purr
Chell 6821/12/2020
Small cats
Prinx
Gordon massaging the kitty beans
Squish them to see Barney's claws come out
L
https://youtu.be/EZ4COEsxRbs
That is a small cat sound.
Prinx
werecat Barney picking Gordon up and walking around with Gordon tucked under his arm
LOVING the novelty of being taller
Chell
picka him up like a kitten
Nico
Prinx
I love him
Thank you Nico for blessing me
Nico
thank u for indulging me lol
Tikkikwami
using a heart-shaped nose on a very sweet character is my FAV design trope
this art is adorable overall but I had to point out that detail that makes my brain go brrrr
Nico
thank you!!!
Prinx 16:05
Werecat Barney good
Ok but imagine
Gordon arrives in city 17 and it's colder than the last place he was (Black Mesa)
He's shivering and cold
Barney cuddles him to warm him up
Eggnog 16:06
Aw
Prinx 16:07
Big fluffy boyfriend
Eggnog 16:07
Fluffy fur
So fluffy- can stuck his hand up to his elbow into his fur
Big fluff
Prinx 16:08
Gordon happily squashed to the bed by his own personal living heat pack
Eggnog 16:11
You know when you're stroking something fluffy that's a really good texture feel?
Yeah Gordon gets unlimited that with Barney
Prinx 16:13
YES
Stroking Barney's fur
The good texture time
Eggnog 16:14
He loves playing with Barneys ears, fur and skin there is really silky and feels good to touch
Prinx 16:22
Barney is relieved that Gordon isn't put off by his big fluffy werecat look
Gordon if he knew Barney was worried: are you kidding me, you're a giant fluffy cat man, I love it
Prinx 16:33
Gordon shoving his face in Barney's soft neck ruff
Eggnog 16:34
Sofm
Oooh Barney instinctively rubbing his neck/cheeks against what's his. Like Gordon
Sniffing Gordon and noticing he smells a little like him now and feeling pleased
Prinx 16:42
Yessss >:3c
This has now become Horny
Barney rubbing his cheeks against Gordon's face
Eggnog 16:45
Purring up a storm while he does
Prinx 16:46
Chuffing and then taking a deep breath in, happy when Gordon smells like him
Eggnog 16:47
Gordon maybe not knowing what's up with him doing it but oh wow guy he likes is so close rn
Prinx 16:47
It's a little weird to have the instinct kicking in (it's especially strong since he likes Gordon) but it's not bad weird
Eggnog 16:47
Oh and grooming! Licking Gordon. Gotta clean. Mlem
Prinx 16:48
Mlem mlem
When they get around to having sex together there's a lot of rubbing his face on as much of Gordon's bare skin as possible
Barney grooming Gordon's beard and then kissing him
I was saying before about werecat Barney being full werecat shape around the full moon and full human shape around the new moon, and gradually changing between the two as the moon phases changing
Just imagine Barney in human shape but still having werecat snow leopard instincts
Smushing his cheeks against Gordon and absentmindedly trying to groom him sometimes
Eggnog 16:56
Yeahhhh~
Oh and gradually shifting- hair becoming a little more fluffy, pupils becoming a more slitted shape
Prinx 16:57
Yessss
Eggnog 16:57
Trying to knead but his claws haven't come in yet
Prinx 16:57
Although maybe Barney can be a little bit catlike all the time, as a treat
Eggnog 16:57
Yesss
Growing a tail every month would be painful so maybe he just gets a tail all the time
BigFluffy tail
Prinx 16:58
Fuzzy sideburns and a generous amount of soft body hair
Yes!!!
Eggnog 16:59
Canines are a little sharper than they should be too
Prinx 16:59
Pointy ears
Eggnog 17:00
Gordon when he sees Barney again for the first time: well, I was always more of a cat person
Prinx 17:01
Hehehehehe
Eggnog 17:02
Hm Gordon sees him again at the start out the month so he gets to see him change throughout the month
Prinx 17:02
Yes :sparkling_heart:
Eggnog 17:03
Cute thoughts. Barney picking him up by his shirt collar with his teeth.
Prinx 17:04
Barney trying not to purr up a storm when he sees Gordon first
Like he's squashed into the civil protection/combine uniform trying to act like he doesn't know who Gordon is but the purring is threatening to spill over
Eggnog 17:04
Gordon: why is that guy vibrating?
Prinx 17:05
HAHAHAHA
Eggnog 17:06
As soon as he gets the helmet off he's purring and his eyes have blown out like OwO
Prinx 17:06
Yes yes yes!!!
Eggnog 17:07
Can't help but to pick up Gordon and hug him, rubbing his face against him
Prinx 17:07
What if they weren't together yet
Eggnog 17:07
Yeah, but he's so excited to see him again
Prinx 17:08
Gordon like "oh my god it's Barney oh my god he's picking me up his face is SO CLOSE"
Eggnog 17:08
You know how cats act when their owner has been away and they're meowing and rubbing against them and purring and stuff
Prinx 17:09
I meant that Gordon would be overwhelmed
Barney is big and fluffy and very close
Eggnog 17:09
Yeah!
Gordon sweating
Prinx 17:10
"Is he going to kiss me oh my gosh"
Eggnog 17:10
"What is going on he looks older and is also more... fluffy? And he's hugging me? Oh god his face is so close oh god is he gonna-?!"
Prinx 17:10
Then Barney puts him back down on his feet carefully like "sorry I got carried away"
Eggnog 17:10
Mixture of relief when he puts him down- but also a little bit of disappointment.
Prinx 17:11
Gordon internally all "noooo I didn't get to enjoy it properly"
Eggnog 17:11
Yeah haha
They get back and because this is kind of an au events fo a little different- Gordon sticks around long enough to see Barney get out of the combine uniform- and see that big fluffy tail
Gordon: must. Touch. Tail.
Barneys talking and Gordons eyes are firmly fixed on that tail
Prinx 17:15
Yessss
Barney: you alright? You seem kinda distracted
Eggnog 17:16
"Huh? Oh uh-"
Looking away all embarrassed haha
Prinx 17:16
Hehehehe
Eggnog 17:17
Barney: :eyes: do you uh. Wanna touch it?
Prinx 17:17
:smirkyuwu:
Eggnog 17:17
Just sitting down together, letting Gordon touch and pet his tail~
Cute
Prinx 17:17
Gordon: uh, okay
Gordon resisting the urge to rub his face against Barney's tail
Eggnog 17:19
Does anyone else get the urge to kiss small fluffy cute things. Resisting the urge to gib kiss
Prinx 17:21
Oh absolutely
Eggnog 17:22
Gently running his fingers through the fluff.
Barney residing the urge to purr cause Gordon is petting his tail right now
Prinx 17:23
Okay but they HAVE to get together
Eggnog 17:24
Yeah of course
Nico 17:24
AHHH MORE CAT BARNEY???
Prinx 17:24
Barney super relaxed from Gordon petting his tail
Going "hey... can I kiss you"
YES
we've been going hog wild
Nico 17:25
ive beenvwith family
itd be funny if he grew and shrank with the moon
Eggnog 17:25
Yes
Nico 17:25
regular manlet barney to big kitty
Eggnog 17:25
Big fluffy cat man
Gordon being towered over for once :panicsweat:
Prinx 17:25
Well you get to feast on the werecat convo now
YES
Nico 17:25
i read it all!!!
i wonder who initially bit barney
does barney have the urge to bite others?
Prinx 17:26
It was a teleporter incident
Nico 17:26
does ue only become infectious on the full moon?
ahh
Prinx 17:26
Accidentally combined him with a snow leopard
Unless....
:smirkyuwu:
Nico 17:27
ah yes the old snow leopard stuck in the teleporter
Prinx 17:27
Fuzzy cat Gordon too
Nico 17:27
fair but im a big fan of human/monster pairings
Prinx 17:27
Barney kisses Gordon on the day of the full moon and Gordon gets it from him
Fair enough
We can stay with teleporter incident
Nico 17:28
he doesn't have to bite gordon tbf
he could have the urge tho
Eggnog 17:28
Hmmm
You know what you could fit in there
corruption. Wanting to bite Gordon and make him like him
Prinx 17:29
I mean
I can't just dangle the possibility of infectious transformation in front of my own face and not use it
Eggnog 17:29
Or is that too much Angst
Prinx 17:29
Well I don't know about angst but I know that kicked me right in the kink
Eggnog 17:30
Little whisper in his head telling him if he's only bite him during a full moon, Gordon can be with him forever- be like him.
Not sure where the whisper is from lol
Prinx 17:31
It's just werecat instincts lol
Eggnog trying to murder me
Eggnog 17:32
Cuddling with Gordon in full werecat form, spooning him, neck is exposed and right there in front of him- just one bite, that would be all it would take
Prinx 17:32
Barney is a good lad though, he'd wait until things are less crazy to ask Gordon if he wants it
After they've kicked the ass of the combine
Eggnog 17:33
Of course
Until then it's constant temptation during the full moon
Prinx 17:35
I like human/monster pairings but I also like the partner who is already a monster tenderly looking after the human while the human is changing into a monster
Eggnog 17:35
Hhhhh yeah
Tender
Prinx 17:37
They've talked it over and Gordon said he wanted to do it
Barney on the full moon carefully biting him
Knowing Gordon's gonna get a fever and be all tired and hungry for a week the way Barney was
But unlike Barney, Gordon will have someone to look after him
Cuddling Gordon and bringing him regular meals, really nice home cooking
Gordon all woozy, clinging to Barney in bed for comfort
Barney stroking his cheek with soft pawpads
Eggnog 17:40
Licking him for comfort
Mlem
Purring beside him
Nico 17:43
:zoomeyes:
would he become the same or different were animal?
Prinx 17:45
I say the same cos I am basic
Unless you have a fun idea
Nico 17:45
hmmm
the idea of a were rabbit is not only cute but it would activate barneys pred instincts
bunny boyfriend
werebuns
Eggnog 17:46
Cute...
Were bun
Nico 17:49
i like natural colored buns personally
like american cottontails etc
Prinx 17:49
I personally don't like bunny people so in my head he will also be a werecat
But go wild
Nico 17:50
what do you not like if u dont mind me asking?
Prinx 17:50
I just don't vibe with it
Eggnog 17:50
Fair
Prinx 17:50
A weredeer I might like
Eggnog 17:51
Oooh were deer
Prinx 17:51
My Brain: here is specific list of animal people you like, no I won't explain why
That's just my own preferences!! Don't let me stop you having fun
I'm solidly neutral about bunny people is all
Nico 17:55
now im looking at the snow leopards diet (picture of some sort of wild goat)
Prinx 17:55
Look at that bastard, I love him
Eggnog 17:55
I also like hares. They radiate more bastard energies than rabbits do somehow
Prinx 17:56
Hares are good
Eggnog 17:58
Big kicking feet
(Chat ended soon after, there was more discussion about buns but I didn't think it was necessary to include. My website my biases. :p )